Social Media Marketing - Long Term Benefit Instead of Short-Term Sales
At Biznification in Las Vegas, we understand that social media management is heavily misinterpreted these days. People believe that if they solely hire an SMMA to bring in more sales, that's enough. Engagement and reviews are of great significance, because while sales bring direct cash flow, a well-set engagement rate and positive reviews can bring indirect cash flow. One can try retargeting, geotargeting, etc., to get a further grasp onto the audience and potential customers even if they don't convert right away.
Your Brand's Social Media Marketing Strategy is Key to its Success!
A brand's social image has a significant impact on its sales and engagement. If it has a positively presented reputative image built in front of a set of audiences who get some value out of this brand or website, be it free value or paid, the brand can benefit in the long run. This is primarily why brands try out social media marketing tactics and strategies.
These days, social media channels like Facebook, Twitter, Instagram, TikTok, etc., are considered one of the fastest and most lucrative ways of bringing in clients and potential audiences. Suppose a brand has well-built profiles on all significant social media platforms. If they do not work to bring in an audience, there is little point. Simply creating a social media profile is not enough without creating and sharing content that is high quality.
Your followers will be integrated in their Instagram, Twitter, Pinterest, TikTok, and Facebook social media campaign only if you formulate a funnel. The goal of any small business social media marketing plan should be to create value for your target audience to engage with your business on these social networks.
Creating quality content through various social media posts can bring in a large audience not only to the social media accounts, but also to your website. If everything works out perfectly, this can end up bringing in sales like never before! Plus, the brand's overall fanbase is being built on the way.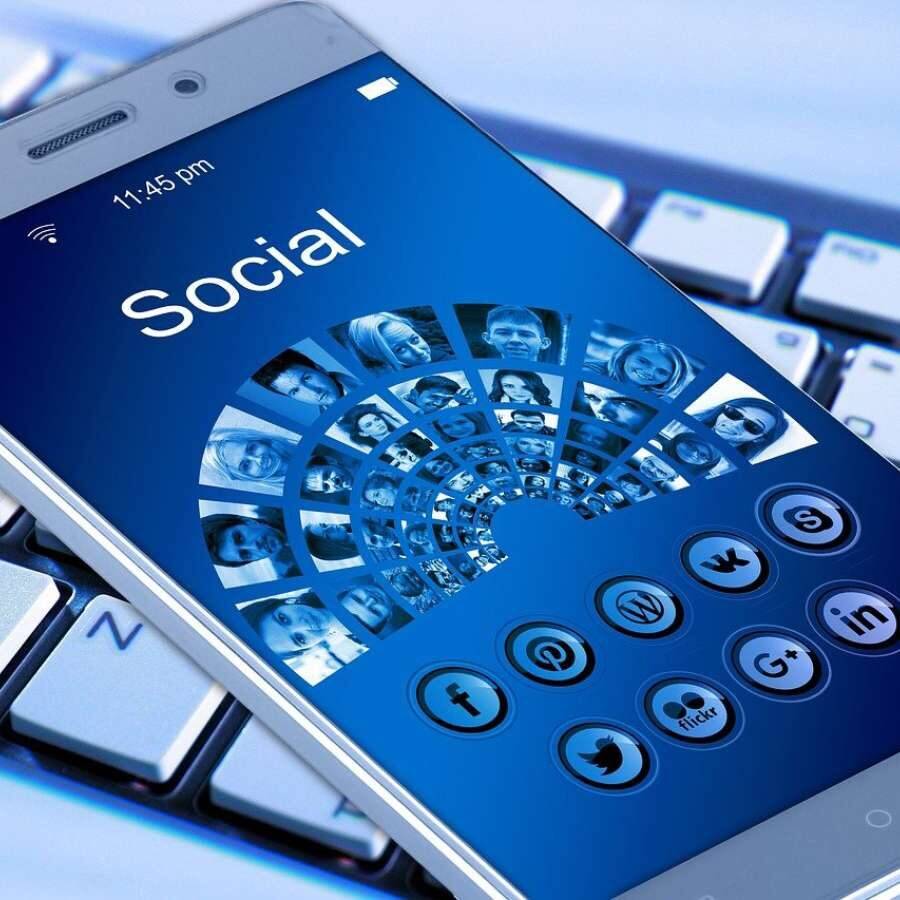 Don't Spew Information, Engage With Your Followers
It's very unhealthy for a brand to simply spew information on their social media profiles for the sole purpose of sales. One has to remember that social media is exactly that - SOCIAL! One has to engage with his followers and form a bond and a relationship that is formed on trust. When it comes to social media marketing, it's all about long-term benefit.
The sole focus of bringing in sales on social media is just toxic. The purpose of a brand (especially online) is to bring value to the lives of like-minded people. It can be through a product, service, course, etc., but being customer-centric is never the wrong choice. When it comes to social media marketing, you need to provide value to your followers and not be pushy with sales!
Replying to your viewers' queries, asking them to leave a comment below your content, displaying relevant offers, following up, etc., shows just how much a brand cares about its viewers, and that's crucial for social media to be effective.
Believe as if each person that comes your way is going to place a massive order with your company. Serve them with immense value, give as much as you can. This is the way you're most likely to generate more sales, and gain loyal followers for long-term benefit. If you can enhance engagement rates, you may be able to discover some like-minded people who might be interested in giving you a hand or spreading your message further. Establish your brand on the grounds of satisfying customers, not making dollars; that's the way to make the most significant amount of money in the long-run. 
With Biznification's Las Vegas Social Media Management plans, we can help guide you through this process, developing an active marketing plan for engaging with your audience, defining core demographics, and creating the right type of content to get your message through the noise. These marketing services are designed to save time and money, freeing you up to do what you do best.
Call Biznification today to discuss your online strategy.  702.286.6506